Mercy Benjamin is a Blogger and also works as a web developer in Lagos. She was born deeper into life for parents and taken to her verified Facebook page to share her childhood experiences as a member of a deeper life.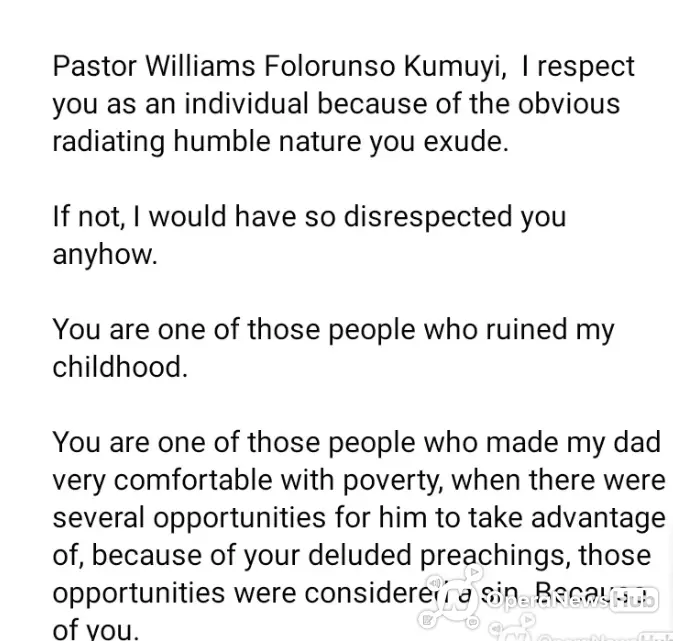 Priest Williams Fulloronso Komoye, I respect you as an individual because of the humble and radiant nature you radiate.
If not, I would respect you anyway.
You are one of the people who ruined my childhood.
You are one of the people who made my father so comfortable with poverty, when there were so many opportunities for him to benefit, because of the deceptive preaching, the opportunity was considered a sin. Because of you.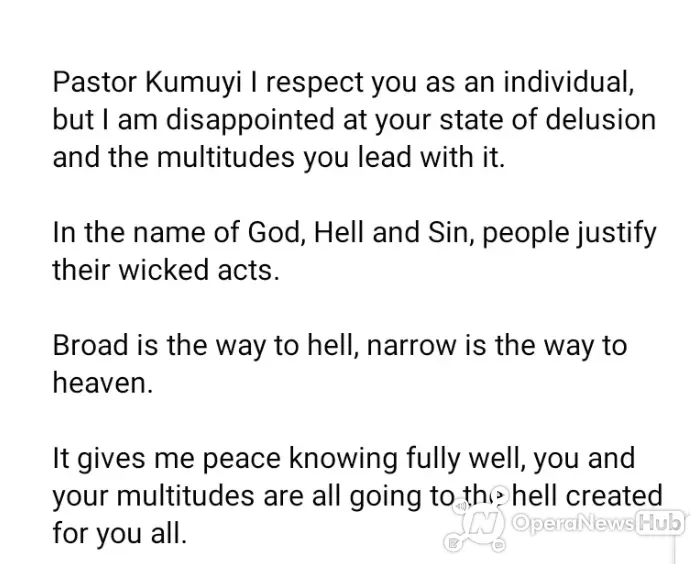 Pastor Kumuyi I respect you as an individual, but I am disappointed with your deception and the audience you lead with him.
In the name of God, hell and sin, people justify their evil deeds.
The road to hell is wide, the road to heaven is narrow.
It gives me peace and I know well, you and all your fans are going to hell created for everyone.
I don't love you.
The Deeper Life Church prohibits the wearing of lace clothing, and it is one of their greatest sins of all time.
We can't forget the time when my dad took three of us to the beat, and he specifically told the tailor to warn us to "make a dress for the three of us", it wasn't funny .
His own way of customizing describes his partner to us the ugliest gowns that gather around the waist.
The old man uses a razor and a comb to scrape our hair.
I've been ugly in much of my life. Don't lie, who we know and then know.
Deeper life hates good things! Anything good is sin.
One disturbing part of this was that all the workers in the church tried to use the exact sound of their Comoy priest and so far they use the same intonation. (Just thinking about it is very embarrassing because my dad was also a servant in the church)
For much of my life, I thought white powder could push me straight to hell. We couldn't even mix properly with people.
I was in college for two years before I could break one point in my ear. I can't forget the guilt I felt for weeks just to do it.