Nollywood actress Foluke Daramola late Sunday night took to her Instagram page share a post on the Lagos state former Governor and National Leader of the All Progressive congress, Bola Tinubu. The post as shared by the actress details the characteristics of Tinubu as a good leader and fit to become the Nigerian's president.
The post was captioned:
Reposted from @olukayodesalako "I became a die-hard Tinubuist the very day the burial committee of the Late popular Nollywood actress, Moji Olaiya.
Who was also my buxom social sister, was looking for money to fly her remains home from Canada for Burial in Nigeria and Asiwaju was the Yoruba leader, who was so kind enough to release the money.
He even did much more than what the committee bargained for. That was the period Bola Tinubu won me to his side completely and totally.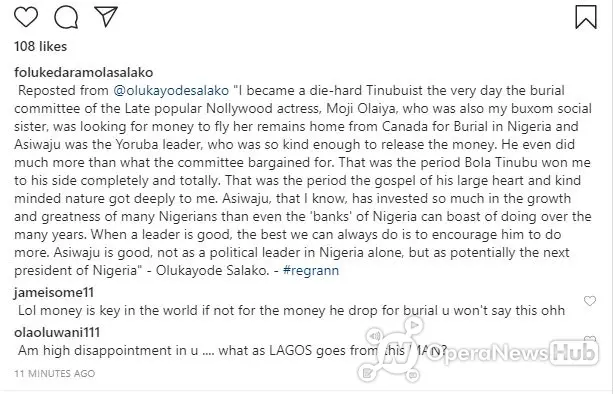 That was the period the gospel of his large heart and kind minded nature got deeply to me.
Asiwaju, that I know, has invested so much in the growth and greatness of many Nigerians than even the 'banks' of Nigeria can boast of doing over the many years.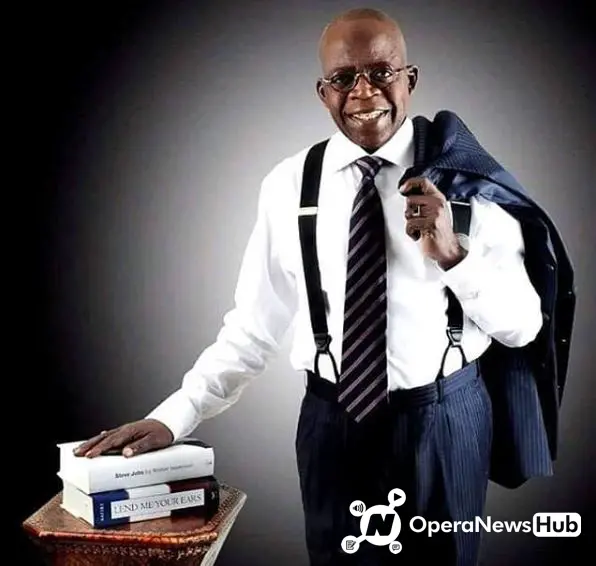 When a leader is good, the best we can always do is to encourage him to do more. Asiwaju is good, not as a political leader in Nigeria alone, but as potentially the next president of Nigeria" – Olukayode Salako. – #regrann.
A fan who was displeased with the post slammed the Nollywood actress stating he is disappointed in her.
The fan also questioned the actress on what Lagos has benefited from Tinubu.
The fan wrote
olaoluwani111: Am high disappointment in u …. what as LAGOS goes from this MAN?.